Rebuild or upgraded brakes for your porsche.
Performance Brake upgrades
We offer a wide gamma of brake rebuild and upgrade services. 
Every rebuilt caliper is completely disassembled and taken apart. We vapor blast the caliper/halves and check them for defects and damage. The calipers are then put back together with fresh bolts, and put in the oven for a coat of base ceramic/powdercoat primer. This is followed by a layer of color and a special heat resistant ceramic sticker with the logos and or text of the caliper.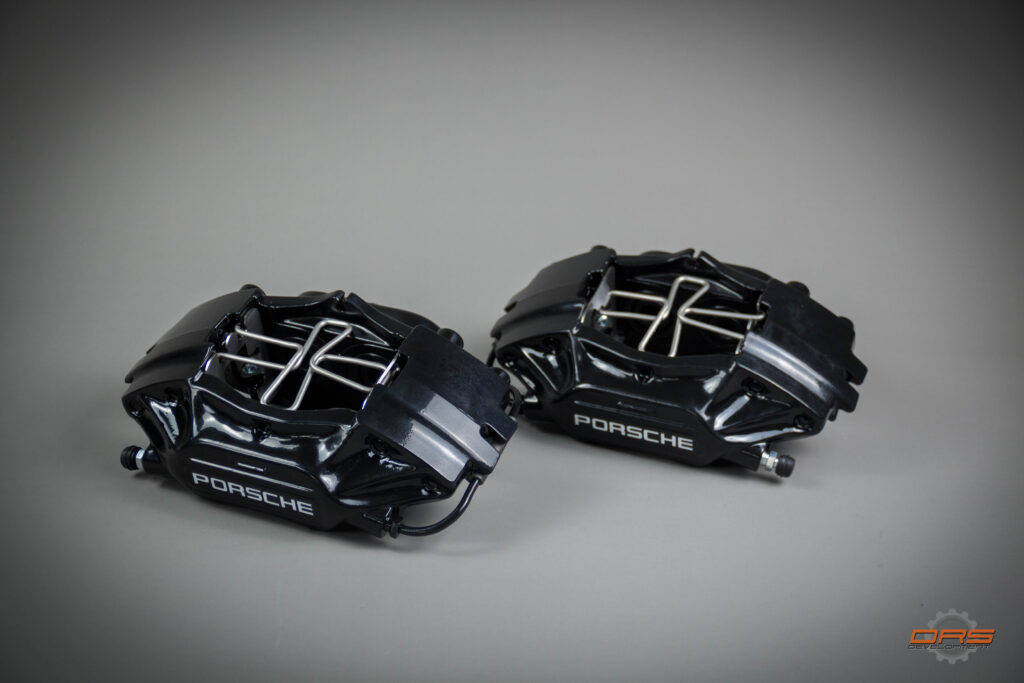 For old 911, 914 and 944 steel callipers we offer a full rebuild service. This includes the disassembling of the calliper into separate parts, gold plating and then assembly with new seals and bleeder screws. Your calipers will be as good as the day they left the factory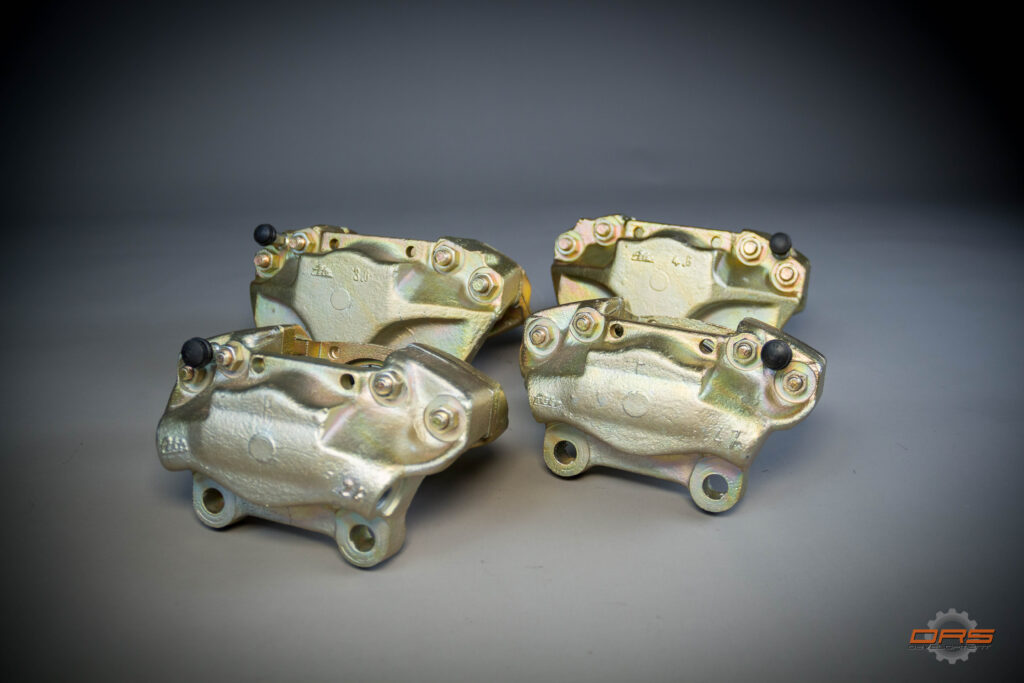 We also offer a wide range of upgraded brake parts like adapters, floating/disc upgraded brake sets or other performance upgrades like brake cooling.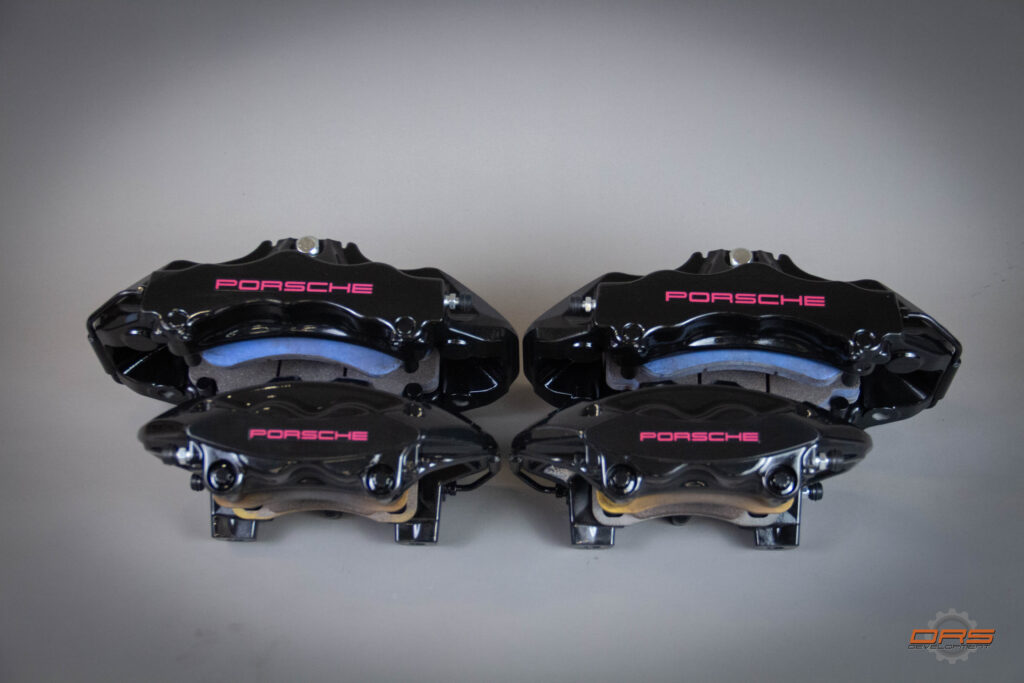 We also offer to renovate all the various other parts of your Porsche brake system (pictured here is a 964 C4 completely restored front right side hub). This includes hubs, bearings, brake discs, ABS sensors and dust covers. We offer a wide variety of on the go trade parts.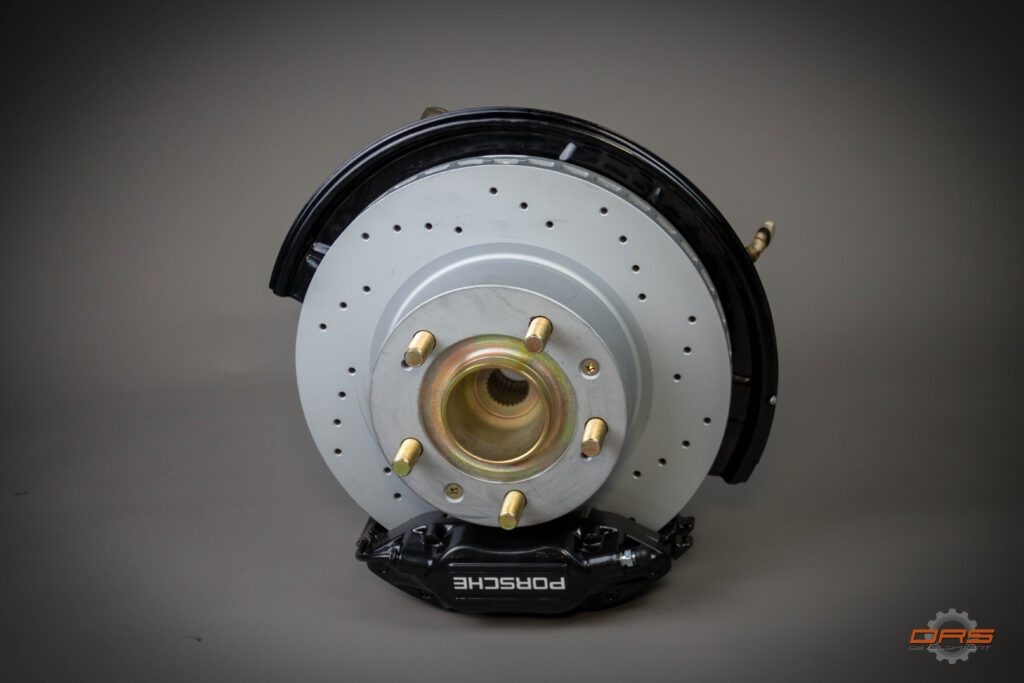 Time to upgrade your brakes
Please contact us if you have any inquiries about upgrading the brakes.
The way we treat the brakes of our clients will ensure them having a high quality rebuild