Complete engine rebuilds is what we specialise in
At DRS we start every engine with a complete tear down. We believe in doing everything once and for that reason do not do top end or partial rebuilds. Every engine is torn down completely and every part is inspected individually for factory tolerances and defects. After our complete disassembly we have a better view of the state of the engine. the second fase in the engine rebuild is the cleaning of aluminum parts. These are taken to our partner Aquablast for a thorough cleaning and vaporblasting treatment.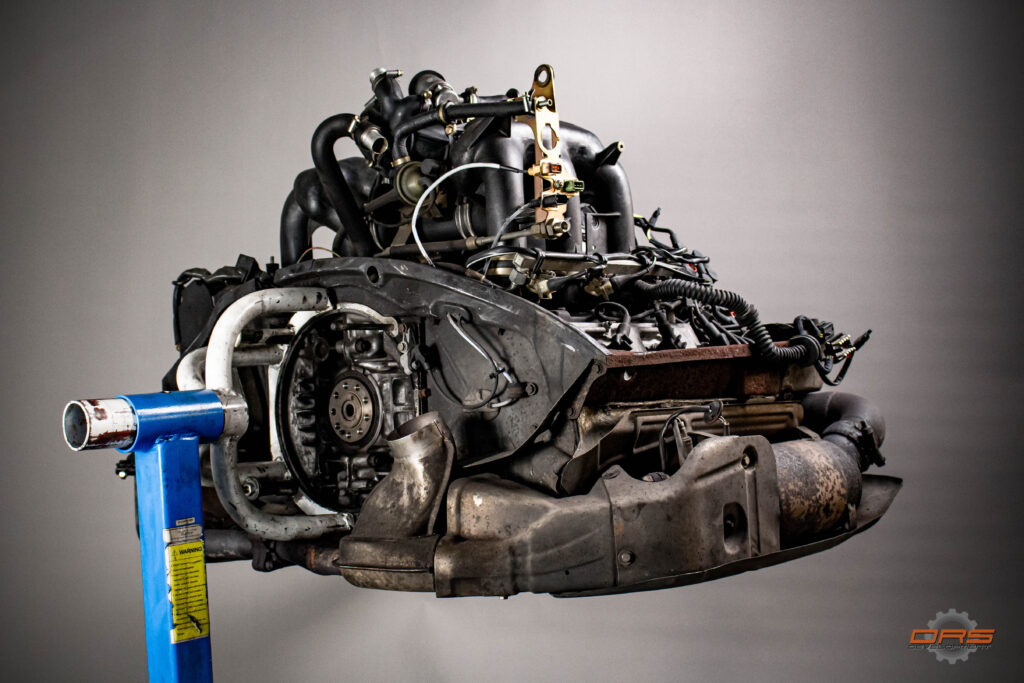 The aluminum engine parts are all send of for modificating and are vaporblasted afterwards for a thorough cleaning. The reason we do this after modifications is that we want all remaining residue to be gone from from the parts. Another quality check ensures us that we are dealing with parts that are in the best condition possible. Only then can we move on to assembling the engine.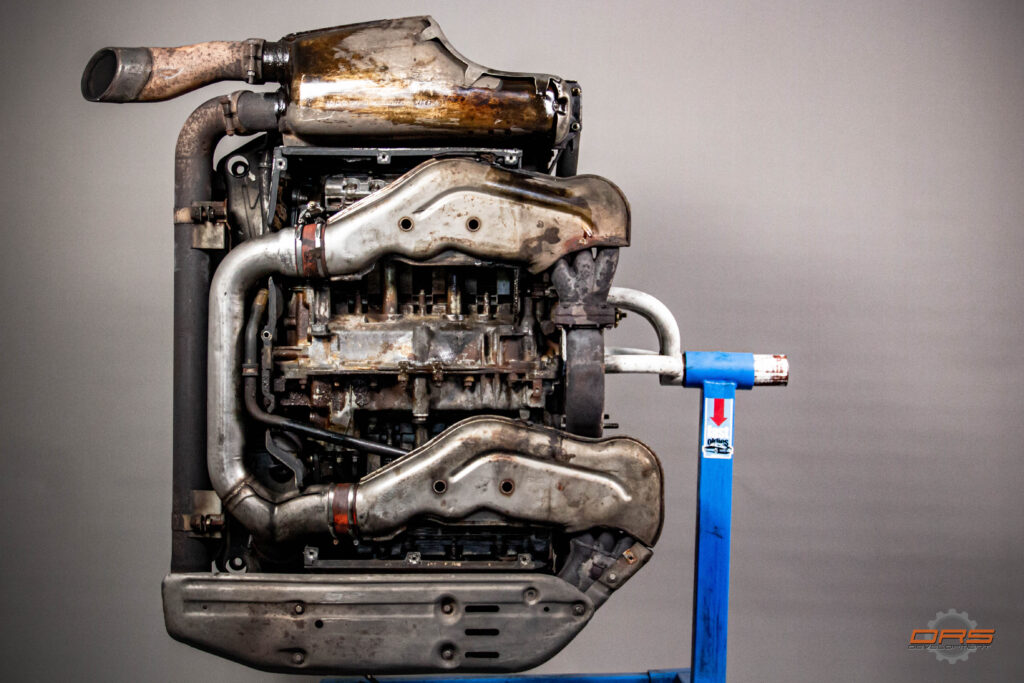 After the parts have been returned from Aquablast we can start assembling the engine. Once the bare block is assembled we move on to the wire work, cable's, sensors, engine tin and intake system. Everything is inspected, modified, powder coated, and replated to the wishes of the customer. Every starter, alternator and power steering pump is checked and redone/revised before being put back on the engine.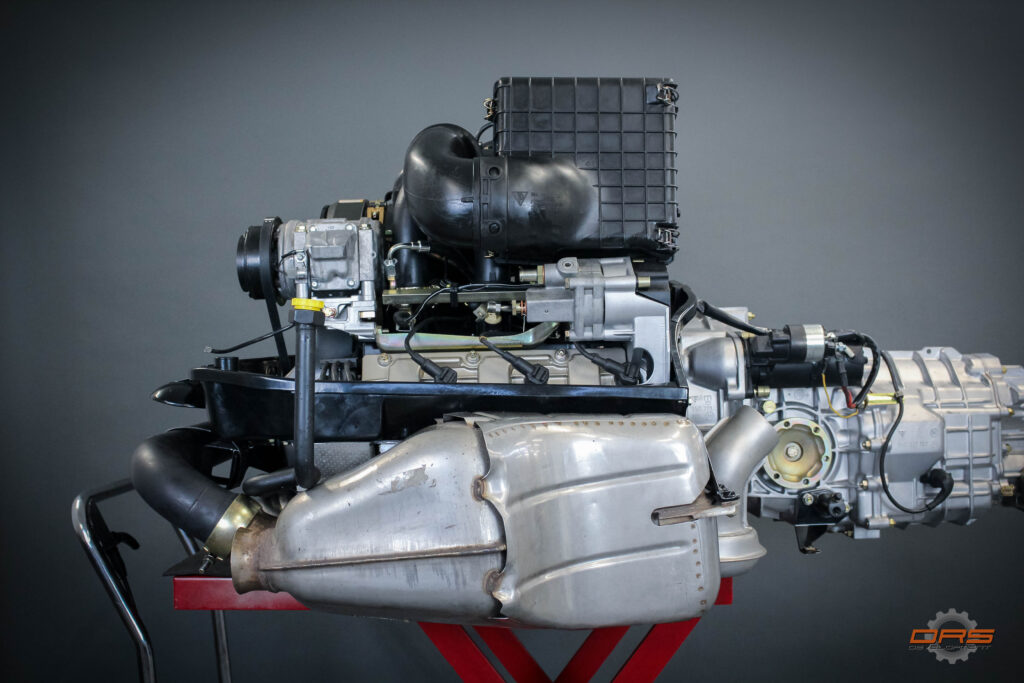 We have a wide array of intake systems and variations to them. Upgraded OEM intakes, Varioram and advanced (race) intakes like ITB's and even Drive By Wire (DBW) GT3 intakes. Last and one of the most important items is the exhaust. We like to implement and deliver our engines with TT-exhaust but also have completely redone OEM exhaust and header systems available. In the end it all comes down to the preference of the customer.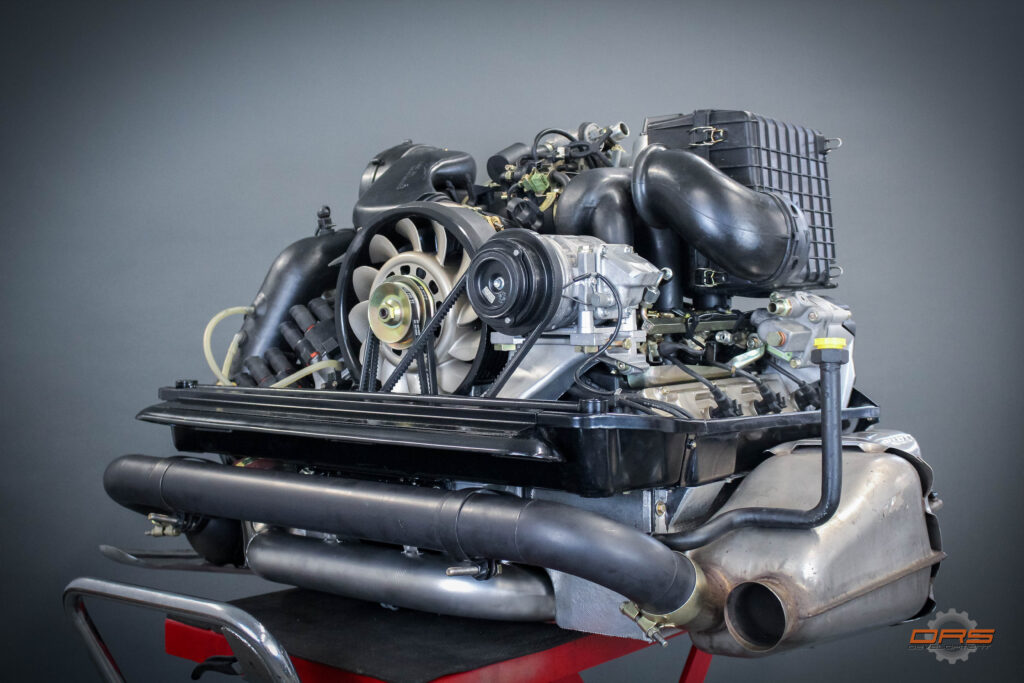 Please contact us if you have any inquiries about rebuilding you engine.
Rebuilding an engine is normally a time consuming project. Since we have years of experience and have searched out the best partners in this branche we can assure our customers with the best possible result and a faster process.